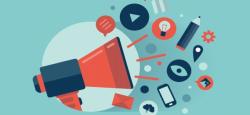 Thank you for taking the time to read this important page about the terms of use of your private data. We aim to explain clearly how your personal data is collected, stored and then used on thisisberg.com.
For clarity, we will use the terms "we", "our", "our" in reference to the thisisberg.com site. By reading this page, you agree to the following conditions and choose to use and browse thisisberg.com with full knowledge of the facts.
Definitions of some terms used on this page
Throughout this page, we will use terms such as "users", "customers", "you" or "users" to refer to readers of the thisisberg.com site..
For its part, the thisisberg.com site will be mentioned under different terms, such as "our platform", "our services" or even "our site"..
The list of terms used is non-exhaustive. These agree in gender and number.
Information collected through our services
Our site collects personal information when users use certain features of the thisisberg.com site. Please find all the details on this operation:
Your data is collected in order to improve your experience on our site as well as the quality of our services overall. Each navigation on our platform allows us to collect information, in order to determine the profiles of our readers with their preferences and needs.

We collect personal information which can range from an email address, your last name, first name, age, mailing address, phone number. This allows us, as mentioned above, to offer you quality content but also to ensure your safety. For example, we can make sure that you are of legal age to browse the thisisberg.com site..
Your personal data is collected thanks to your IP address and the cookies associated with it. This allows us to obtain information about your visit to thisisberg.com as well as any other sites you browse before, during and after your visit to our site. Always with the objective of improving your overall experience on thisisberg.com, we may also collect information on the specific times and dates of access to our site..
You authorize the collection of information of your own free will, such as when you subscribe to a newsletter, for example. Likewise, when you register on our platform, you enter personal data (first name, last name, date of birth, place of birth, gender, postal address, email address). This action tells us that you automatically agree to our use and storage of this data. This allows blackjack-USA to offer services with a high level of demand. Note also that if a higher authority should for one reason or another have access to this information, we would be obliged to communicate it to them..
Find out how the information we collect is used
Our blackjack-USA platform will collect several types of information when visiting its readers. Find examples of how we will use the information you provide to us below..
Operation services: certain information may help us in the operation of our services, the maintenance of our platform as well as its improvement. This will allow blackjack-USA to assist the user more easily with each of their research or to support them with their questions and requests..
Communication: The stored data may allow us to communicate with the reader for administrative purposes. Our field of action can thus revolve around the fight against fraud, effective handling of complaints or any other infringements. It also allows us to inform users of promotions and exclusive offers related to thisisberg.com.
Improving our services: The information collected is used to understand and analyze the usage trends of our readers. This allows us to lead to the creation of new products, innovative services or even update existing features to improve the visitor experience..
Cookies and navigation tracking: if you do not know what cookies are, we will enlighten you on how they work. Cookies are used to automatically collect navigation data. They are useful for the user who will not have to enter a username and password, for example, but also for thisisberg.com. We can, thanks to cookies, personalize our offers and our services, to meet your needs as best as possible. Finally, they allow us to monitor fraudulent use or abnormal behavior and thus ensure the smooth running of your experience on thisisberg.com.
Communication: we collect data with the aim of possibly being able to communicate with the reader, but also for administrative purposes. As a result, we will be able to fight against fraud, deal with complaints as best as possible but also to ensure the proper functioning of the site..
Traffic Analysis: We use an ancillary service called Google Analytics to measure and evaluate traffic to thisisberg.com. We would like to confirm to you that we have no connection with this Google service and therefore that it is completely independent from our platform. The collaboration with Google works bilaterally, meaning that Google can access analytical data to see user activity on our site..
With this process, we take to heart the protection of the information collected from our users. If we were required to share this information in the event of technical concerns, we undertake to anonymize all your data..
Disclosure of personal information
Find out below the different circumstances in which your personal information may be disclosed:
Some information is published on a voluntary basis and is therefore not subject to any restriction on thisisberg.com. This is for example the case of public comments which can be used at any time by users of the site.
In order to provide the best to our readers, third-party services regularly work on our platform. For example, we delegate the hosting, maintenance and development of our platform (non-exhaustive list). It is therefore possible that these different poles have access to your data. However, we will endeavor to communicate to them only the information necessary for the completion of their respective missions. These parties also undertake to protect any sensitive data.
Third parties may have access to analytical data to serve different purposes. (a) Improve the site overall. (b) For marketing purposes. (c) Analyze user habits on access to content and use of services.
Under certain circumstances, we may disclose personal information to address legal concerns. Administrative or judicial organizations may request access to certain data and blackjack-USA must communicate it to them. Here are the different cases that may arise: (a) Verification of liability. (b) Protect us against fraudulent, illegal or abusive activity. (c) Defense against accusations of third parties. (d) The security of our services and their online availability. (e) Protecting the rights of our platform and its users.
If blackjack-USA were to change owners following a takeover or merger, all of the data would be accessible to the new third party. However, the latter will have to define a new privacy policy that will meet your rights..

These data can be transmitted either physically or electronically to the new acquirer. This data transmission can also be carried out following bankruptcy, foreclosure or sale of an entity.
Your rights as a user
Your rights as a user of our platform are one of our priorities. You can therefore, each time you visit thisisberg.com, ask us for the information we hold. You can then request access, modify or delete them. If this is your wish, simply use the "contact us" tab and its contact form. We will send your data as soon as possible, unless you are the subject of legal proceedings. If you realize that your rights have been violated, please also use the contact form to let us know..
Please note that you can contact a data protection organization at any time that will assist you in your efforts..
In case you do not want your data to appear on Google Analytics, you can use the "opt-out" function available here: https://tools.google.com/dlpage/gaoptout?hl=fr.
You can also choose to unsubscribe from all commercial emails. Simply use the "unsubscribe" feature found on any classic mailbox. If you have difficulty finding this option, you can contact us by contact form and we will remove your email address from our commercial database. The unsubscribe process is not instantaneous and can take up to 10 business days. While our teams are working on your request, you may continue to receive emails for commercial purposes.
Third-party services and their contribution
As we mentioned earlier, third party companies have contributed to the development of our site. Our services also contain links or functionality to external platforms. We are not responsible for the information you provide to these third party companies or their services even if a link to this site is offered on our platform. The user therefore acts in complete autonomy and is responsible for the information he shares as well as for his actions. We therefore recommend that you learn about their practices..
Compliance with European Union regulations
Blackjack-USA fully complies with the regulations imposed by the European Union in relation to the General Data Protection Regulation (GDPR). If a possible conflict were to be created in relation to the GDPR, then we would refer to the legal texts to resolve the dispute..
All about cookies and their use
You now know how cookies work, which contain information and data about your browsing as a reminder. We will now explain to you why they are essential to enjoy a pleasant visit on our platform.
Essential cookies: these cookies allow you to access and browse the thisisberg.com site. You can request to recover your login credentials in case of loss.
Performance cookies: these allow us to better understand the behavior of our users. We can thus analyze browsing habits and therefore adapt our services according to their needs. Thanks to performance cookies, we can also ensure that we have a platform that works properly.
Functional cookies: this type of cookie is intended to improve the browsing experience of users. For example, they will not need to enter their credentials during each visit, nor to change the display, language and country settings..
Advertising cookies: provide information on the needs and interests of our readers. In this way, we are able to offer them products and services related to their profile..
An issue: the protection of minors
All our services are intended for people who are at least 18 years old. This is why our platform is strictly prohibited for anyone under the age of 18. No data will be collected on minors, without legal indication to the contrary (legal proceedings, agreement of a legal guardian).
We invite all minors to cease their activities on thisisberg.com. We also encourage any legal guardian who reads this page and has doubts about potential illegal activity to contact us through the "contact us" page. After your report, blackjack-USA undertakes to delete information on the minor concerned.
Total security
The protection of your privacy is subject to strict regulations which we wish to respect. For this, we submit to the legal obligations imposed by the administrative data protection bodies. We also comply with high standards both administratively, technically and physically to protect data..
We have therefore implemented an SSL data encryption protocol which allows optimal security of all information on our site. Although all of these measures are not 100% reliable, we confirm that we have taken all necessary measures to ensure the security of thisisberg.com. However, the user will be held solely responsible for the information he disseminates. If a data breach occurs, our platform and the competent authorities will work together to provide an acceptable solution..
In case of suspicion of hacking, theft or fraudulent use of your information, we invite you to contact us as soon as possible using the contact form.
Storage of your data
The storage of your data is carried out on a temporary basis. We do not store data for the long term since, as we mentioned previously, our approach is motivated solely by an objective of improving our services as well as to meet a demand from a higher authority. If a possible dispute arises, however, we should keep your data until it is resolved. In addition to a dispute, two other cases may result in data retention longer than expected:
If the data provided by our services to third parties does not have the same level of security as that requested by the European Union. We transfer data, as mentioned above, with its high security measures without guaranteeing total security..
In the event that you want to change your security preferences, blackjack-USA cannot be held responsible for a possible breach..
Control and use of your data
The thisisberg.com site is the platform that controls all of the data that you provide to it, according to GDPR regulations and 2016/619 regulations. This means that user data which contains personal data will be controlled by thisisberg.com, which will also determine how this information is used and for what purpose..
thisisberg.com has no control over how third-party companies use and store your data.
Changes and updates to this privacy policy
To comply with European laws and various regulations, the above privacy policy is subject to change or update. This is why we recommend that you visit this page regularly to be aware of the evolution of the processing of your personal data as well as your rights.
By continuing your visit to thisisberg.com, you indicate that you have read, understood and accepted the privacy policy here present.
Contact us
If you have any questions, requests or requests regarding this privacy policy, our team will be happy to provide you with a clarification. You can contact us using our "contact us" page
If one or more points of our privacy policy are not clear to you or require additional information, we advise you to contact us through our "contact us" page..
Last updated: November 04, 2019